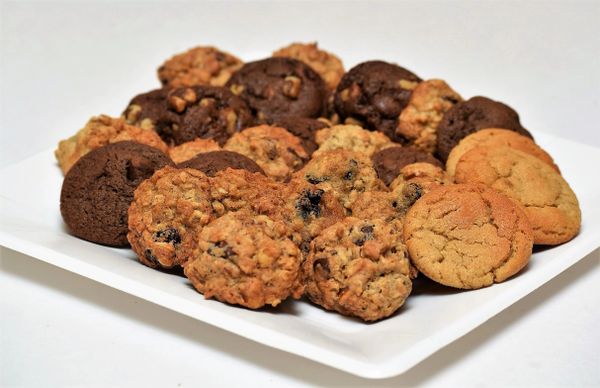 The Sampler
Can't decide which delicious cookies you want.  Now you don't have to - Delight your taste buds with The Sampler.  The Sampler includes 24 freshly baked cookies (packaged 2 each).
Chocolate Chip

Chocolate Chip w/Walnuts

Chocolate Chocolate Chip                

Chocolate Chocolate Chip w/Walnuts




Oatmeal Chocolate Chip

Oatmeal Chocolate Chip w/Walnuts

Simply Oatmeal

Oatmeal Raisin

Oatmeal Raisin w/Walnuts

Peanut Butter




Peanut Butter Surprise

Nutty Peanut Butter
The delicious Sampler is great to give as a gift and enjoy anytime. 

Reviews